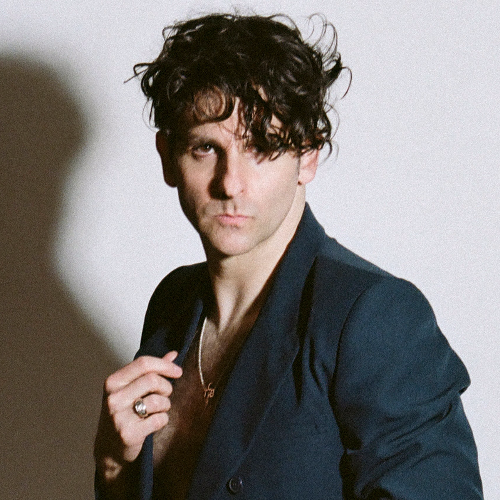 Low Cut Connie
Artist Bio
Alternating between raucous rock and roll ecstasy and gritty, stripped-down vulnerability, 'PRIVATE LIVES' is Low Cut Connie's most potent and wide-ranging work to date - a complicated, sprawling double-album that's at once beautiful and sloppy, brilliant and sordid, pissed off and joyous.
Exploring the schisms between our inward and outward-facing selves, the 17-track collection is as empathetic as it is ambitious, giving voice to the losers and loners and outcasts who live their lives beyond the spotlight without glory or credit. "I see more clearly now than ever before what my calling is," explains frontman Adam Weiner. "I'm here to write and sing for the underdogs, for everybody who's not part of that shiny, sexy 1%."
While Weiner might not call 'Private Lives' a concept album, there is an underlying architecture at play. The record's vacillations between riotous, anarchic anthems and raw, painfully honest solo performances underscore the lyrical shifts between its expressions of the public and private self. What do we show the world when we walk out the door? Who are we in our most personal spaces? The result plays out like a series of short films populated by dive bar patrons and late shift workers, single parents and starving artists, sex workers, gutter punks, and senior citizens. Weiner's characters are ordinary folks just looking for escape and connection in a society that's built on bad faith and broken promises. Rather than romanticize their struggles, though, 'Private Lives' dignifies them, painting rich, nuanced portraits of the kind of modern American lives that often go ignored or misunderstood.
Weiner's no stranger to struggle, himself. In the three years he spent writing and recording 'Private Lives,' he weathered what was perhaps the most tumultuous stretch of his life, rearranging the band's lineup multiple times, facing down a harrowing mental health crisis, multiple injuries, and reimagining just what Low Cut Connie was.
Nearly thirty different musicians appear on the self-produced record, which Weiner captured raw and loose in studios across the country during a time in which he was spending more than 200 days a year on the road, lugging hard drives and tapes with him everywhere he went. If that sounds like a chaotic way to make an album, that's because, quite frankly, it was, and the music is refreshingly impulsive and unpolished as a result.
Artists' Cassettes