Hiding analog cassettes.
So you got the super badass analog cassettes, didja?
Nice. You have just significantly upgraded your cool factor. Here's what to do when your launch date arrives.
First, think of a helluva lot of good hiding places for your cassette.
Think dry, sheltered...protected from the elements. Get creative! You don't want just any old Joe Blow finding your song. There's a difference between a 'hiding place' and a 'finding place'. If you really need examples, see the images below.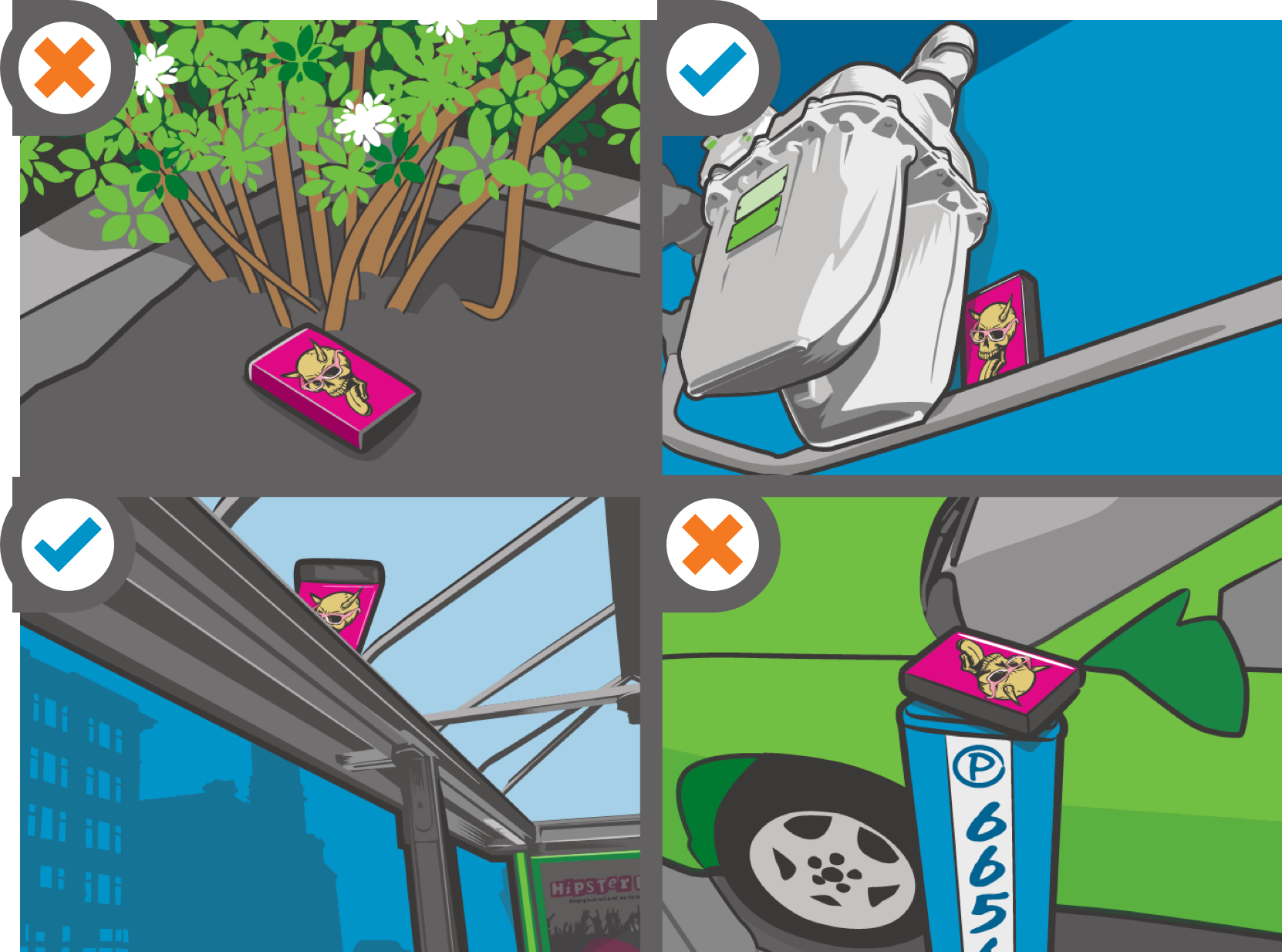 Got your spots? Here's what's next.
1.) Take Cassette to hiding spot, then scan the QR code.

Make sure you're logged in to your Hidden Bands app. Then, open the QR code scanner in the menu and scan the cassette.

2.) The Hide Wizard will launch.

Just follow the instructions!

3.) Hints are very important for players.

Take a photo that's helpful for the person looking for your Cassette. Nobody wants to read these days. But nobody wants to look at a useless photo either.

4.) Write a text hint that's useful.

Text hints should be clues or a description of something to look for in the area that makes finding your Cassette fun...not impossible. Write something like "Stand under the green awning. Look up."

5.) Kick back and watch it happen.

Now we're at the even funner part ('funner' isn't a word, you say? We disagree). Check your Artist Dashboard in the Hidden Bands app to see how your song's doing.
Repeat this process over and over until you have no more Cassettes. Tired of it? You can also get trusted groupies, roadies or other helpful folks to assist you.