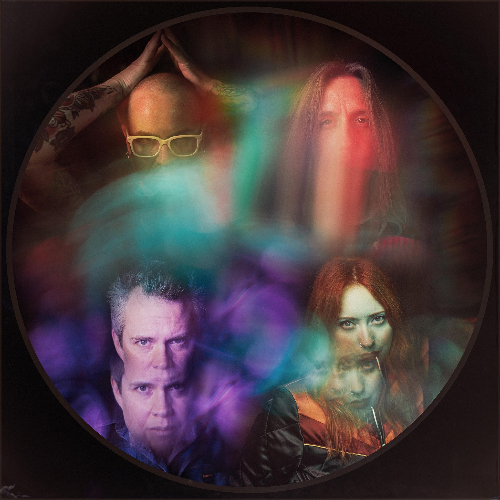 Hippie Death Cult
Artist Bio
Hippie Death Cult has proven to be one of the more exciting hard rock bands to surface in recent years, They have earned a stellar reputation both for live performance and recorded material from fans and critics alike. The Portland, Oregon based quartet consists of members - Eddie Brnabic, Ben Jackson, Ryan Moore and Laura Phillips. They began writing and performing in early 2018, but the roots of HDC go much deeper. A stream of musical consciousness swept over guitarist Eddie Brnabic inspiring him to create the band. It would take a few lineup attempts and a little luck to bring the right members together. Laura Phillips was the first to help solidify the vision. A veteran of the Portland music scene she not only had the skills necessary to compliment Eddie's sound but she also brought with her drummer Ryan Moore. Ben Jackson was added to the trio and brought to the music his rich voice, textured keyboards and deep lyricism. With a solid lineup in place, they set out with fierce dedication to rehearse, record and perform a string of successful live shows securing a deal with Cursed Tongue Records, who released their debut album "111" in 2019.
Hippie Death Cult is a hard rock band. Shades of Black Sabbath, The Alice Cooper Band, Blizzard Of Ozz, Megadeth, and Soundgarden among others can be traced through their music. At their core they are true to these roots while being driven to push new ideas. The vibe is both timeless and immediately fresh.
2020 was a productive year for HDC. They completed material for Magnetic Eye Records - "Best Of Black Sabbath Compilation", music for the independent film "All Gone Wrong", and signed a new record deal with Heavy Psych Sounds Records to release "Doom Sessions Vol 5" and their sophomore album release "Circle Of Days" in 2021. There is an intense desire to deliver this new body of work to the people so keep a close watch on Hippie Death Cults touring schedule.
Artists' Cassettes