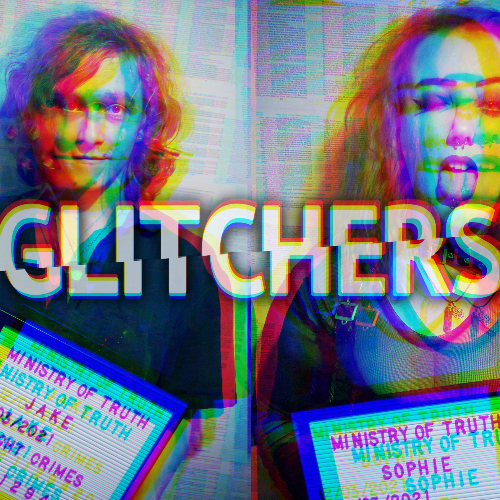 Glitchers
Artist Bio
We are Glitchers. The 2 piece punk band who have taken to the streets. Last year we spent the summer/autumn travelling the country and playing hard-core punk gigs in town/city centre's. 2021 will see more street punk gigs in more places across the country.
Everything we do is for donations, no price tags on merch or gig entry (whenever that may resume again). We are the true protest band where our actions match our words. Aka capitalism sucks!
We roll up to town/city centres and throw down our living room rug, a drum kit, 4x12 & head, a megaphone and our trusty donation bucket and off we go.
Our Debut EP 'Thought Crimes' is out March 12th
Peace, Love & Weed
Glitchers
Artists' Cassettes