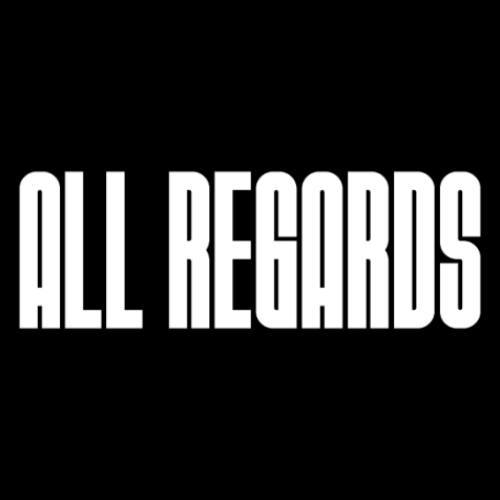 All Regards
Where to Find Us
Stay in the Loop
Artist Bio
All Regards are Melbourne's melting pot of pop punk, grunge, alternative and emo.
The band made waves in the scene right out of the gate with the release of their debut single 'Trainwreck' followed closely by 'Where Were You'. Both received critical acclaim as well as being played and premiered on Triple J.
Following these successes, All Regards made the most of every opportunity to play live, having performed with some of Australia's biggest mainstays in the heavy music scene including Reside, Waxflower, Loose End, Drastic Park & Bad Juju. On the back of this, they released another powerhouse chant 'Wonder', complete with its own campaign including a video directed by industry legend John Stokes.
With the double announcement of new members, Stefan Sepulveda on guitar/vocals & Lachlan Marshall on drums alongside the release of their next single 'SOS', out on 16th June 2023. All Regards are ready and raring to take back their place in Melbourne and Australia's alternative music scene. 'SOS' contains scorching guitar riffs, bouncy drums and lyrics that are relatable to each listener. With it's lyrical themes of cutting out toxic people and situations for the sake of one's own mental health, anyone will be able to relate and resonate with what 'SOS' has to offer.
Artists' Cassettes