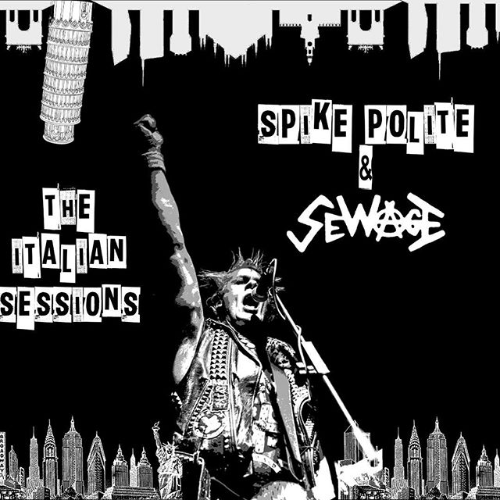 Spike Polite & Sewage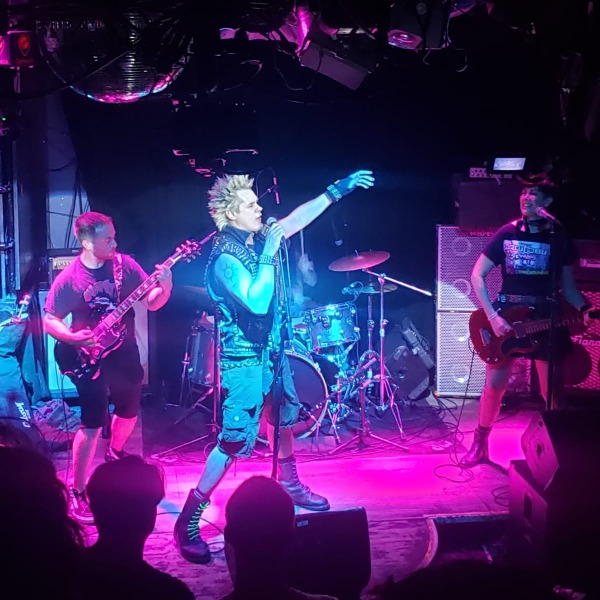 Where to Find Us
Stay in the Loop
Artist Bio
Iconic pUnk
Forged between the hammer and the anvil in the furnace known as the Lower East Side (LES NYC) of Manhattan; the neighborhood which contained such legendary locations as CBGBs, Tompkins Square Park and the Bowery, it's no surprise then that it is known as the "Birthplace of Punk "; this is Spike Polite.
The LES NYC in the late 1980's and early 1990's was a hot pot of civil unrest and police crackdowns. And it was here a young Spike Polite found his way into the cauldron of anarchy and while at one of these riots in the park was arrested at the May Day 1991 Riots at Tompkins Square Park.
It was only after having to show up in court the next day did he meet up with and recruit what became the first incarnation of his SEWAGE Band Project, an idea he had recently formulated while walking the streets of his new found home. It helped to have his photo the lead photo in a three page layout in the local Newsday newspaper showcasing the event.
Spike Polite and his band Sewage._.nyc have toured recently (pre-COVID) Internationally in Italy, Holland and Germany, with yearly tours of the US South and West Coasts. Spike himself has modeled ( Armani, Old Navy) and appeared on a number of television shows ( Gotham, the Blacklist), the '200 Cigarettes' film and has appeared in a number of other commercial and film projects. Spike Polite is even enshrined in the Rock and Roll Hall of Fame's permanent collection in the permanent History of Punk collection.
Spike is the quintessential, in your face, F' this and F that', Punk Rocker. His music is fast driving rhythms interlaced with socially conscious lyrics (reminiscent Ramones) with a distinct visuality (reminiscent Billy Idol) and melodic songwriting style (reminiscent Green Day), creating his own unique blend of original punk rock.
Spike's SEWAGE._.NYC currently is touring as an, in your face powerhouse Punk Rock trio, which certainly keeps the flame of NYC PUNK burning. The band plans to tour extensively in 2022 in support of their latest release, the six song EP ; "Pandemonium (Rotten Bastard Productions 2021)".
The band, currently touring as a trio, is comprised of Spike Polite (Lead Vocals, Guitars), Michelle Shocked (Bass, Vocals) and Antonio Romano (Drums, Percussions). Prepare for the electricity of a 21st century Punk Rock Original. You have to see them.
https://spikesewage.com/
@spikepolite_sewagenyc
Artists' Cassettes