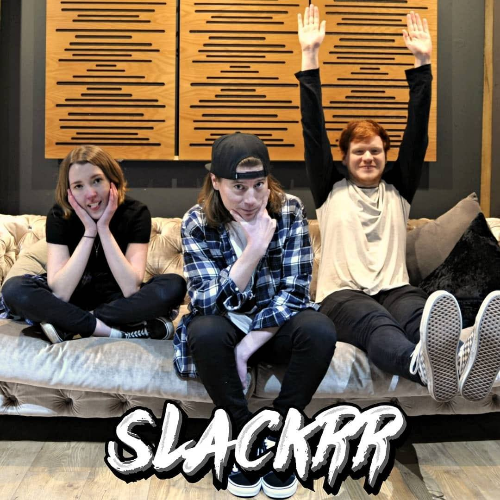 Slackrr
Artist Bio
Slackrr are easily one the most talked about bands in the UK underground circuit right now. Hailing from Southampton, The band have only been active for just 3 years and in that time they have taken some giant leaps forward into becoming a well-known and widely loved name across the UK underground punk and rock scene.
In this short space of time, Slackrr have been touring and played over 270 shows across the UK with positive feedback coming out of their ears. This has led to them being asked to play the legendary Isle of Wight festival 2019 as headliners on Platform One stage on the Friday night. After the overwhelming reception of their debut album, The band are now gearing up to release their second official studio album for summer 2021.
Managing to secure their feel-good brand of Melodic Punk/Pop Punk in exclusive features by Vive la Rock, Clunk Magazine, Punktastic, Reckless music, Down The Front Media, Discovered Magazine, BlankTV, RAMzine, Shout It Loud and many more. Appearances on BBC Introducing and BBC live sessions with an array of positive reviews from a multitude of BBC Radio Shows across the country, the band have received incredible praise and continued support from BBC Radio, Total Rock Voice FM, The Mike James Rock Show, The Rock Goddess Radio Show, Rock Rage Radio, Sine FM, The Premium Blend Radio Show & Hard Rock Hell Radio.
By anyone's standards, what Slackrr are achieving through a completely DIY ethic is phenomenal in such a short amount of time.
Artists' Cassettes