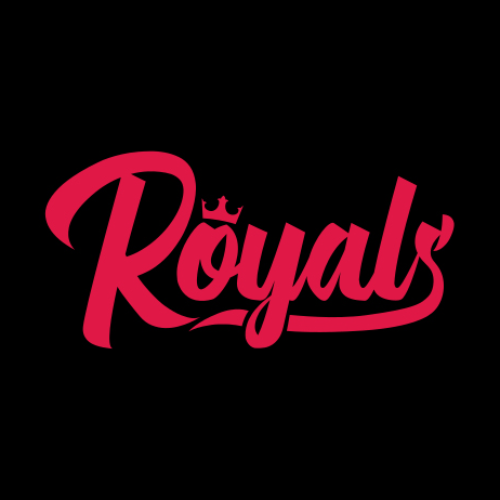 Royals
Artist Bio
Not ready to sleep on the success of their latest single "Home", pop punk 5-piece Royals are back and bringing more heat from the south coast of the UK.
Their short 3 year history already includes two EP releases and two cover songs amongst a plethora of singles which have all been heard by a growing platform the band have naturally developed - surpassing half a million streams, heavy radio play, Spotify editorial playlisting and lining up on several tours and shows around the UK.
Having worked with some of the scenes top producers in:
MATT O'GRADY (YOU ME AT SIX, DON BROCO), SEB BARLOW (NECK DEEP), JON LUNDIN (STATE CHAMPS, GOOD CHARLOTTE), CLINT MURPHY (BUSTED, ENTER SHIKARI)
The band have seen airplay on
Kerrang! Radio, Idobi Radio (US), Triple J (Aus), VoiceFM (UK)
Have been listed on Spotify playlists
Pop Punks Not Dead, New Punk Tracks
And have been named in Alternative Press lists
'Top 10 Rising UK Pop Punk Bands'
'13 Artists who are reclaiming the pop-punk music scene in 2021'
"Let Me Go" releases August 10th with a fast-paced, action-packed music video and slots right into the ongoing marketing campaign - Royals are about to drop a catchy breakup song not to miss.
Again self-produced by Luke Smithson Productions, mixed by Jon Lundin of Point North (State Champs, Good Charlotte) and mastered by Grant Berry (All Time Low, Stand Atlantic, Deaf Havana), "Let Me Go" flips the upbeat lyrical content of their last single on it's head.
Looking back at a relationship that ended way past it's sell-by date, the new single talks about coming to terms with a change in mind from someone you trusted. The feelings of dismay at wasted time and effort put into vain attempts at maintaining a relationship that was ultimately past the point of repair.

Catching the eye of the BBC Introducing team for an early premiere already, "Let Me Go" compliments what may be the bands catchist chorus to date with synths, hip-hop elements, trap beats and a pop-punk breakdown you can't help but move to. Royals have no doubt that their new single will be an earworm each listener won't be forgetting anytime soon.
Artists' Cassettes