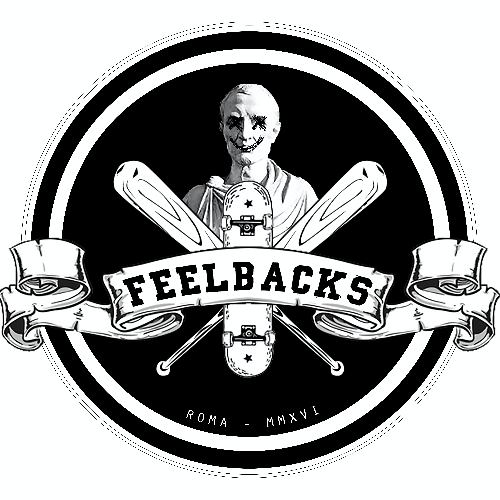 Feelbacks
Artist Bio
Started in 2010 by lyricist, singer and guitarist Roberto Riccardo, Feelbacks is a 4-piece pop punk band from Rome, Italy. Merging classic Californian punk vibes with modern easycore breakdowns, they released the EP "Through the Memories" in 2012 and a full length album "Welcome to My World" in September 2016.

Alongside Riccardo, Filippo Pianosi as bassist, Ivan Boison as lead guitar and vocals, Edoardo Massimi playing drums, joined the band. With this line up, they released a 7-track EP called "Into The Core" in August 2018. Two singles from the EP, Colors & Lights and Into the Core, were added into Pop Punk's Not Dead and New Punk Tracks, allowing the band to be heard in many countries of the world.

Experimenting their "easycore" side further, they release a new single, My Planned Escape, in March 2019.

At the beginning of 2020, the band's 10th year of activity, "Not Like Them" was released as a celebration of their message and positivity towards future and self-consciousness. During the pandemic, the band's version of blink-182 acoustic song "What Went Wrong" was featured in Covered In Punk.

On July 23rd 2021, the band releases "Ninenties Guys" as a single, anticipating their upcoming album "PARADOX", out on November 12th. The band's fourth installment features previous singles My Planned Escape, Not Like Them and Nineties Guys, as well as the song that teases the album: "The Plan", out on October 29th.
Like Feelbacks other works, the album is entirely written, produced and mixed by the band, following their strong DIY philosophy. The only "external" hands are those of Andrea Fusini (Fusix Studio) for the master.
Artists' Cassettes