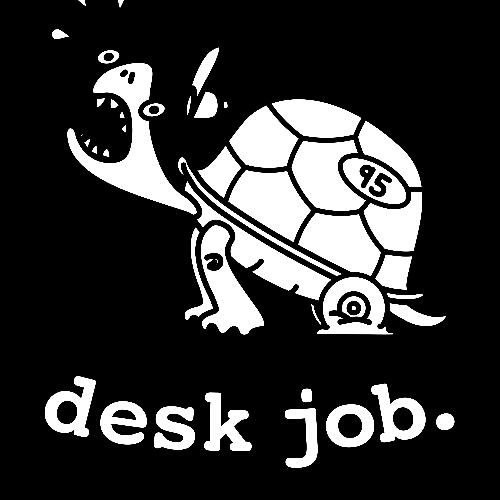 Desk Job.
Artist Bio
Desk Job. is a 2 piece punk/emo band from Nashville, TN. Their debut on the scene was the 2019 album "The '95 Sound" which was named after Grandillo's birth year, but it also carries another meaning for the band.
Their music has been described by fans as "taking me back to high school" and "causing me to relive my teenage angst". Desk Job. certainly does not shy away from sounding like the great punk/pop punk music from the 90's and early 00's, in fact they embrace it. However, their goal has always been to take that sound and bring it into the current era. Staying true to the roots of the genre, while also making the music enjoyable and accessible for modern audiences.
"I've always wanted the music to appeal to more than just die-hard Pop Punk fans" - Kyle Grandillo
So while their music may be shades of a "95 Sound", Desk Job. is also a perfect example of where the Pop Punk scene is today in the 2020's.
Kyle Grandillo - Guitars, Vocals
William Theriot - Drums
Artists' Cassettes