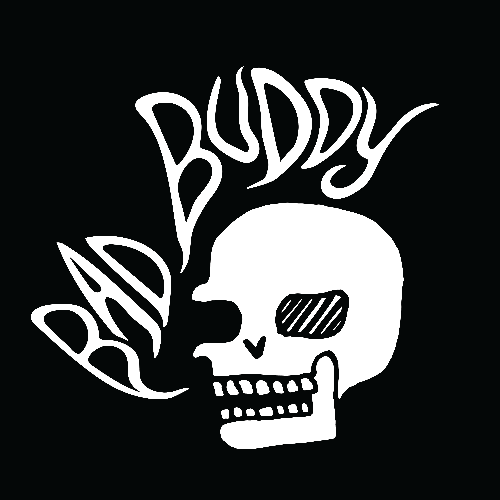 Bad Buddy
Artist Bio
"... a totally raucous and amazing show all around: psychedelic surf, punk, pop, you name it - though above all it felt like something NEW."
-Fish Griwkowsky, Edmonton Journal
Tight-as-can-be three-part harmonic explosions wrapped in a gritty, primal, snarling exterior, Bad Buddy (Edmonton, Alberta) is a force to be reckoned with. The electric energy of their live show is only amplified by the exceptional songwriting ability possessed by the band. The female-fronted Motown-surf-punk band commands attention, painting powerful, sonic pictures drawn from real-life inspirations.
Bad Buddy released their debut album in July of 2020, reaching #1 on Earshot. The self-titled LP was preceded by EP, The Sneakie Peakie. The band is currently in production of a new single, set to be released summer 2021.
Bad Buddy is Emily Bachynski (guitar, vocals), Andi Vissia (guitar, vocals) and Geoffrey Hamdon-O'Brien (drums).
Artists' Cassettes