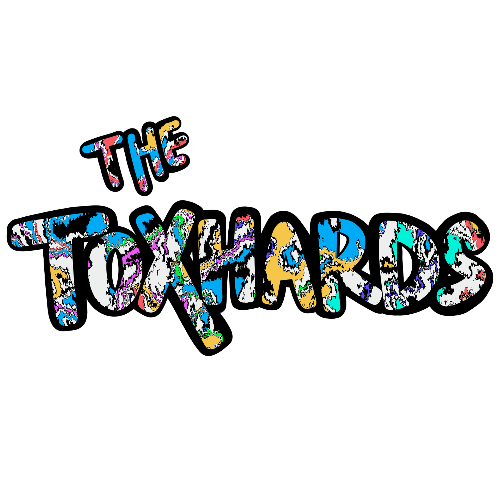 The Toxhards
Artist Bio
Rising above the smog-filled hellscape of Los Angeles' San Fernando Valley is the sweet, sultry sound of The Toxhards. Half prog, half psych, half rock theatre, The Toxhards are breathing a new life into the long lost genre of rock n' roll.

From "existential doom-bops" to rip-roaring anthems about hog gods, The Toxhards offer an electric and eccentric new sound, bound to leave you in need of a change of pants. From humble beginnings in a garage in OC to present day in a garage in LA, The Toxhards are perhaps best known for their killer debut single, "How Lucky Am I?" garnering nearly half a million streams within the first year of release.

They are known in the LA rock scene for their rousing live performances, including everything from 8-foot pig suits to t-shirt tosses to mosh pits with evil butchers.

With almost 20k followers on TikTok and over 2k followers on Instagram, The Toxhards are proving more and more with each new track and new show that they are the future of alt rock.
Consisting of Alan Macchiarolo (bass/vocals), Emerson Harris (guitar/vocals), Matt Garcia (lead guitar), and Casey Donovan (drums), The Toxhards represent a blend of influences and inspirations that culminate in the unique Toxhard sound. Hailing from different regions in the US before coming together in their college days, The Toxhards are here to share with the world their perspective on music, art, and life.

The only question is... are you along for the ride on The Toxhard Express?
Artists' Cassettes